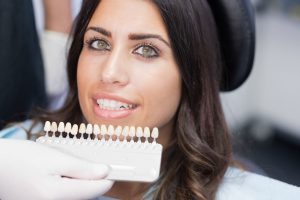 You might have heard about cosmetic dentistry as a way to obtain a perfect smile that shines like that of a movie star. Sometimes, however, before your cosmetic dentist in Piedmont can do that, you need a few restorative dental procedures. What exactly is restorative dentistry? And how is it different from cosmetic dentistry? Your dentist is here with the answers.
What Is Restorative Dentistry?
Restorative dentistry consists of procedures that help keep your mouth functional and healthy. This includes procedures like placing fillings, dentures, or dental implants. Unlike cosmetic dentistry, restorative dentistry does not require specialization; it is simply what general dentists focus on to keep their patients' mouths in good shape. Sometimes, though, keeping your mouth healthy can actually improve the look of your smile.
What Issues Can Restorative Dentistry Fix?
Unfortunately, there are a lot of things that can go wrong in the mouth, which is ultimately why restorative dentists work so hard to make sure that dental issues are detected and treated early on, or even prevented in the first place. The most common problems that they fix include cavities or broken or missing teeth, which are solved with fillings, crowns, and dentures or dental implants, respectively.
What Is Cosmetic Dentistry?
While restorative dentistry focuses on keeping the mouth healthy and functional, cosmetic dentistry is all about making sure your smile looks dazzling. Dentists usually take extra post-graduate courses to specialize in cosmetic procedures.
What Are the Most Popular Cosmetic Dentistry Procedures?
People elect to have cosmetic dental procedures done for a variety of reasons. Whether your teeth are chipped, stained, or uneven, there is a cosmetic dentistry procedure out there for your problem. Some of the most popular procedures include:
Teeth Whitening
Using bleaching gel to get rid of stains on the teeth is by far the most common cosmetic procedure. Just keep in mind that whitening won't work on any restorations, like implants, crowns, or bridges.
Direct Bonding
Bonding involves your dentist in Piedmont using a tooth-colored putty to mold your tooth into the correct shape. It can even be used to fill small cavities, so it blurs the line between cosmetic and restorative dentistry.
Gum Recontouring
If your smile has ever been described as "gummy," you might want gum recontouring. Using a soft tissue laser, your dentist will reshape your gums to let more of your natural pearly whites shine through.
Porcelain Veneers
Veneers are porcelain shells that are bonded to the front of teeth to mask all kinds of flaws, like chips, cracks, gaps, or stains. They do require that some natural enamel be removed to make room for them, but they will give you a perfect movie-star smile.
If you're curious about whether any of the procedures above are right for you, simply give your cosmetic dentist in Piedmont a call.
About the Author
Dr. Darryl Halbert attended the Medical College of South Carolina for his dental degree. His passion is cosmetic dentistry, and he has undergone post-graduate courses in CEREC technology, surgical implantology, and direct resin cosmetic treatment. To learn about whether any of the above cosmetic procedures are right for you, schedule a consultation by calling (864) 603-2200.